It think the easiest description for it is, imagine Nearpod & Padlet had a child… that child would be Collaborate!
Nearpod announced via a post this week the new feature on their blog.
This is part of their paid features, but you can try it out for a limited time in a free account. Below is a short video on the Activity tool in action as well as an embedded image of the final results (some of the students who tried this had a little fun with it).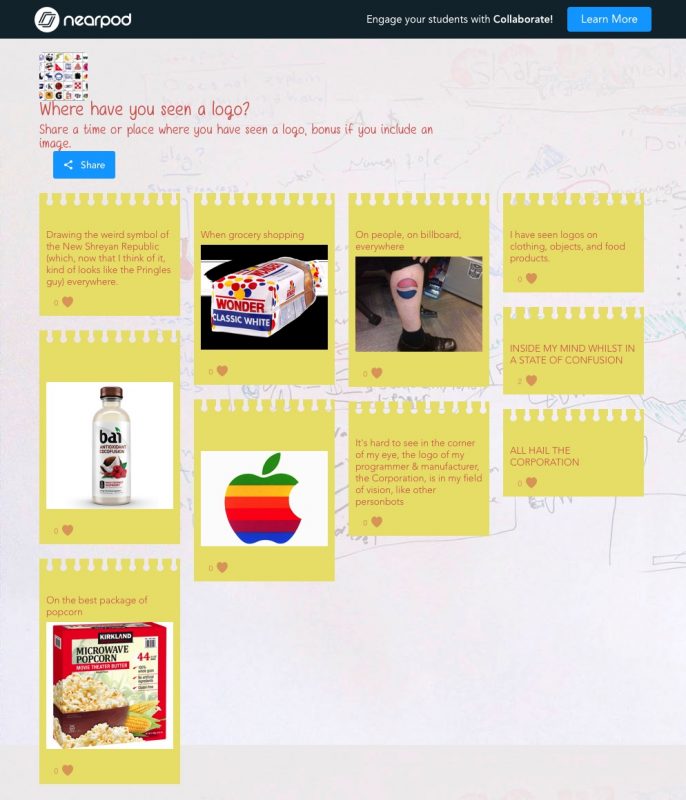 Have you tried the new feature? What are your thoughts? I would love to read about your experiences with this interactive feature in the comments below.