Originally posted at: ClassThink.com
Easy Annotate is an app for the iPad designed to do just what it says — allow the user to easily annotate PDFs. But what makes this app stand out from other PDF annotating apps is the ability to have two PDFs opened at the same time.
By turning the iPad to landscape view, one PDF is viewed on the left and one on the right, and both can be annotated.
Getting Started
The first time you open Easy Annotate an interactive user guide is displayed. The old mantra, 'Learn by Doing', comes into play. You do need to give it your time and attention. The guide comes in at 19 pages of very useful and important techniques to get you acquainted with the app…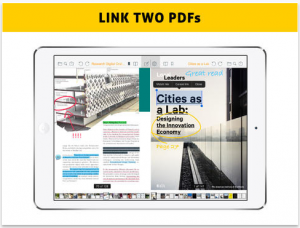 Read more at ClassThink.com