I was going through my 'Saved for Later' on Feedly when I came across Rae Fearing's recent blog post about Creating Science Memes… I would recommend checking it out, then do like I did and accept the challenge.
I thought for a little while what I would do for my challenge post, then inspiration came in the form of a very loud alarm.  The monthly fire drill went off just as a class period started.  As I vacated the building, I passed one of my colleagues, who was stating to their self, "I just got them quiet!"
BINGO: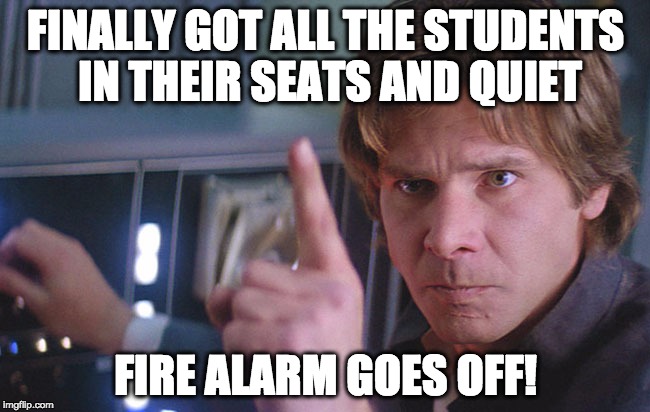 May the Force be with all teachers who have to survive this problem.
Did you create a Meme?  If so post a link to it or your post below, I would love to check them out!